I had some major life changes this year.
I lost my job due to a technicality, finished my Masters degree and now I am staying home until I get a job.
I am not one to stay home. I love my kids and have always dreamed of staying home but my kids are not home, they are at school.
I have projects galore, I want to repaint my room, decorate our house, craft, cook, plan you name it BUT that costs money and being unemployed there isn't so much of that.
Not my colors but a variation of swatches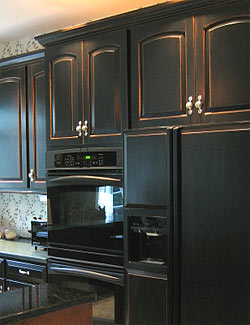 I may distress my kitchen cabinets
I want to go white in bedding
I am also on this organizing kick. Believe what can go to charity has and is, what can be sold for whatever it can be sold for will. Remember, I am going to SIMPLIFY my life.
I also HATE waiting. I am a go getter type of gal. I want something, not necessarily talking material type of wanting, I go for it. I make a plan and steam full ahead like a train to go for my goal. If I want it I am going to do it. I work hard, when I want (lol).
So, I have been home two weeks (student teaching ended before the break) and I have found stuff to do - clean the closets, donate, get a garage door opener (had to throw that one in) and cook.
So, I am waiting. Waiting for my old school to call so I can teach there again - not as speech but a full teacher. This may not be the case, yet as they would only hire as a long term sub for now - which I would gladly take. So I apply all over.
Today may have been my call. I saw a number I do not recognize and decide not to answer. Well, they call again, right away and I do not answer. I use my clever reverse call number id and guess what? It was the Department of Ed. I call back hoping to get some kind of person and I get a listing for like 10 schools! How the heck can I reach someone and they did not leave a message.
UGH! I hate waiting. Let's hope they call back..soon.